Main Content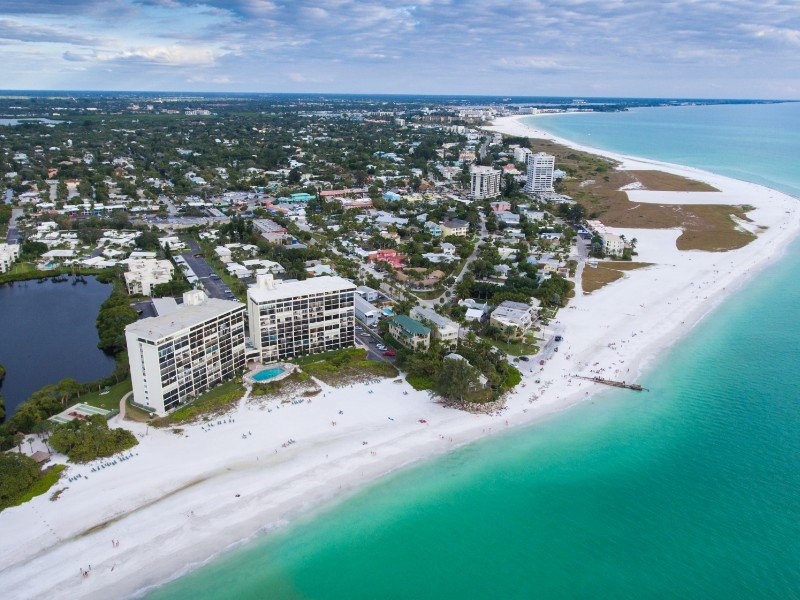 The moment you cross over the Siesta Key north bridge, along Siesta Drive, you'll be struck by the variety of property types. From grand island villas, to understated ranch homes, the Siesta Key real estate market has the perfect to home to make your island dreams come true. Winding between the narrow canals and waterways, you're likely to see waterfront homes in bright Mediterranean styles and tucked away in private settings, modest bungalows in stucco and pastel-toned siding.
Almost all of these properties have some kind of water access, whether it's a lagoon, canal, or the ocean. Moving down towards Siesta Key's narrow middle corridor, you'll find a range of condo and detached villa communities. In this section of Siesta Key, communities offer excellent amenities such as swimming pools, tennis courts, and fitness centers. The biggest highlight of these communities is their location as many of them open onto the legendary Siesta Key Beach.
Traveling further down the key, properties become even more exclusive. Lush estates with spacious laws and forest-like vegetation occupy this stretch with many of these estates having their own private deep-water docks and views of the natural Florida landscape surrounding them.